Featured Employment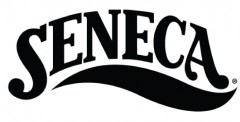 General Maintenance Mechanic
Assigned mechanical job duties to maintain and repair food processing equipment. Completes repairs during the processing season to meet production goals. Overhaul and install plant equipment during non-production periods to be ready for the next scheduled production run.
Essential Job Functions:
• Inspect, repair and maintain machinery, and equipment throughout the facility.
• Trouble shoot, repair, and replace machinery as required.
• Read sketches and blueprints to determine layout of assigned work.
• Assist in the design, fabrication, welding, and installing of equipment as required.
• Maintain accurate records of work performed and PM completed.
• Monitor equipment operation making any necessary adjustments.
• Requests parts and supplies for the completion of assigned projects.
• Some post-high school education or training is beneficial.

Go to senecafoods.com to apply. Choose Careers/Career Opportunities/Current Openings. Paper applications available upon request at 5705 Route 36, Leicester, NY 14481
Seneca Foods Corporation is an Equal Opportunity Employer. All qualified applicants will receive consideration for employment without regard to race, ancestry, national origin, citizenship, color, sex, gender, sexual orientation (gender identity or gender expression), marital status, religion, creed, age, domestic violence victim status, arrest record or status as an ex-offender, predisposing genetic characteristics or genetic information, disability or veteran or military status.

Highly motivated, self- starter Needed
Well established Real Estate Company seeking highly motivated, self- starter to join our growing team! Candidate must be within 30 minutes of Warsaw.
The right person will be:
Extremely Organized
Able to have flexible hours
Able to work in a high performing environment.
Great on phone
Knowledge of Technology in general, specialized in Google Suite and Docs, Excel, and spreadsheet creations
Outgoing personality
Active in the community - familiar with the GLOW area
If you do not already obtain a Real Estate License you must be willing and able to complete training.
25 - 35 hours a week with flexible time frames. Compensation packages will be discussed based on experience. Looking to fill the position immediately.
Please email resume jrivellino@kw.com, please put "LOOK AT ME" in the subject line.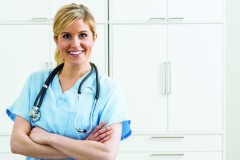 Licensed Practical Nurses
Hiring Now:
Full-Time and Part-Time
Licensed Practical Nurses • 3-11 and 11-7
We are looking for a compassionate, resident focused, friendly, and motivated individual that will be a great fit for our nursing team.
Must enjoy working as a team member and able to stay positive and professional
Responsible for medications, treatments, collecting data, following and enforcing policies and procedures.
Must be able to be a leader, and able to take control of a situation
A current NYS License as a Practical nurse, and current registration is required.
Respecting resident rights, privacy, and dignity is not an option. Confidentiality is a must.