Featured Employment

Highly motivated, self- starter Needed
Well established Real Estate Company seeking highly motivated, self- starter to join our growing team! Candidate must be within 30 minutes of Warsaw.
The right person will be:
Extremely Organized
Able to have flexible hours
Able to work in a high performing environment.
Great on phone
Knowledge of Technology in general, specialized in Google Suite and Docs, Excel, and spreadsheet creations
Outgoing personality
Active in the community - familiar with the GLOW area
If you do not already obtain a Real Estate License you must be willing and able to complete training.
25 - 35 hours a week with flexible time frames. Compensation packages will be discussed based on experience. Looking to fill the position immediately.
Please email resume jrivellino@kw.com, please put "LOOK AT ME" in the subject line.
Immediate Position Available Licensed Dental Hygienist:
If you are dependable, enthusiastic, a team player, and willing to take yourself to the highest level professionally as a Registered Dental Hygienist, then this position may be right for you! We are a fast paced, state-of-the-art office with a wonderful staff dedicated to patient education and high quality modern dentistry. We are an Equal Opportunity Employer, looking for just the right person to compliment our dental family. Position available in our Warsaw office.
Send resume by mail:
Summit Family Dental Care
Attn: Nancy Hulme
34 Duncan Street
Warsaw, NY 14569
email: nancyjohulme@gmail.com
fax: 585-786-3896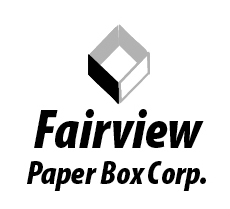 Production & Machine Maintenance Positions
Fairview Paper Box Corp. is now hiring.

1st and 2nd shift, full-time production positions available as well as Machine Maintenance Mechanics.

Ten hour shifts Monday through Thursday.
Competitive wage and benefits.
Secure company, in existence for over a century (in Warsaw).
Clean and friendly work environment.
Must be drug free and able to pass drug tests. ZERO (drug-use) TOLERANCE !!!
Please apply in person Monday through Thursday 9am - 3pm
Fairview Paper Box Corp.
200 Allen St., Warsaw, NY 14569